Every month we get people up on a stage to share their professional failures in front of a crowd full of strangers. To make something like that happen, it requires a lot of work from behind the scenes by some talented, passionate people, 315 of them, to be exact – our Fuckup Nights Organizers (or as we like to call them, Fuckuppers).
But sometimes things don't go quite as planned.
Yes, even Fuckup Nights organizers aren't immune to failure. Failure isn't choosey about who you are, what you do, or where you do it, it can happen to anyone. So we asked our organizers about their fuck ups while organizing Fuckup Nights.
Here are some of the stories:
"Once, during our 6th event in Gütersloh, one of our speakers cancelled days before the event, but offered us a substitute from his company (who also had a great fuckup story to share). So, the day of the event, the substitute took the train from Berlin (usually 3 hours), but had some trouble on the way so he was delayed. The event was about to start at 7 and he was expected to arrive around 7:50. So we tried to make everything take longer. We started later, made a long introduction, and asked the first speaker a lot questions.
After arriving at the train station, the speaker called me at about 8 and said the taxi driver didn't know the event location. I was surprised because the location is very well-known in Gütersloh. He said "I am not in Gütersloh, I am in Paderborn!" which is a city about 30 min. away. In all the confusion of the last minute change, they booked the wrong train ticket, so we had no speaker. So we jumped in and told the audience the truth: even Fuckup Nights organizers have fuckups some times! I gave a fuckup speech about a startup I had founded some years ago and everybody was happy. Our message: Even if something goes wrong – keep moving on!"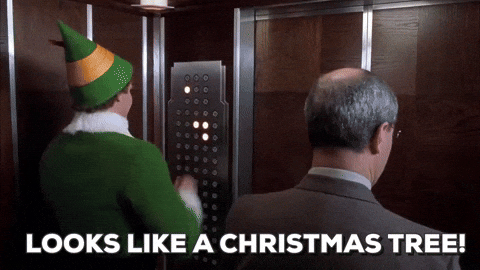 "At our first ever FuckUp Night in Atlanta, my co-organizer and I got stuck in an elevator with 10 other people for an hour, exactly as the event was supposed to start – leaving everyone else who was actually at the event to just hang out and mingle. Fortunately, we eventually got rescued by the fire department, climbed out, and had a great evening! It was really the ONLY way to kick-off our FuckUp Nights adventure. Perfectly ironic."
"One event, we had scheduled a special presentation with the CEO of a representative brand in Maracaibo. But after her company failed, she had to emigrate to Chile, so she sent us a video explaining her brand new fuck up. Sounds pretty interesting, right?
Well, we couldn't play the video that night, and the audio failed several times – making it impossible to steam that special speaker and having to interrupt their talk.
Fortunately, our other speakers were exceptional, and the tension & disappointment hanging in the air vanished right away. We had also invited previous speakers to the event, and they shared their feelings and experiences with previous Fuckup Nights. This really cheered up the event, and good feedback on social media came swiftly. So what have we learned from our fuck ups?
To take a deep breath and keep calm, oh, and always have an audiovisual plan B."
"We had a national beer sponsor and announced free beer for our event. The beer delivery guy arrived to the venue an hour before the event and no one was there to receive the beers, so he left with all the boxes. When the attendees arrived we realized there was no beer, so we had to go to the closest seven11 and buy tons of beers from the same brand. A few months later we lost that sponsor."
If you want to join them, let us know, we're always on the lookout for new organizers who want to help change how we think about failure.
Drop us a line: [email protected] or fill this form. 😉