Meet Miguel, a 36-year old Ecuadorian economist who wanted to leave his long-term job. Unfortunately, as the only member of his household with a monthly stable income, quitting was a luxury he just couldn't afford. Until he got fired…
"I didn't bravely quit as I would've liked, I waited until I got fired."  Miguel told us.
Unlike most people when they've just been fired, he was totally calm. His wife, along with her brother and sister, had embarked on their dream of owning and operating a coffee shop just three months prior, and now that he was unemployed he had the opportunity to join that dream too.
At that moment I hadn't realized it, but life was giving me the chance to finally stop working for someone else, and to finally work for myself; to have the opportunity to own my own business and succeed on my own terms.
However, a chain of events (aka fuckups) led him to lose the business, his house, and almost his marriage as well. Trouble would knock on their door from the very beginning. Miguel was the only partner that fully paid their part of the initial investment ( which, he paid with on credit). 
What's worse, only one of the partners had the knowledge and expertise to craft their flagship product, bubble tea *thunders*, and they were frequently late for work.
Bubble tea is a cold beverage made with tapioca pearls (
which are quite hard to make, by the way
). 
It started in Taiwan, before quickly becoming popular in the US, where Miguel's partner learned how to perfect it. It was very much (
perhaps too much
) an innovative beverage for them.
Tapioca pearls in their natural habitat.
This lead to daily awkward and embarrassing moments, with customers often waiting for their drinks, and bearing witness to the chaotic and often improvised life of the business.
They also had their market segmentation all wrong, right from the start. Their prices were created with "fancy/hipster/exclusive/young" professionals in mind, but the only people coming in were young and broke college dudes who dreamt of one day becoming  fancy/hipster/exclusive young professionals.
And on top of that, the rent was way too high for their sales each month, and Miguel started having to borrow money from his family and friends, putting himself further and further into debt.
Even worse,  their neighbourhood was an incredibly demanding part of town, where tourism and presentation was a priority for the local government – and the shop wasn't up to snuff. They ended up temporarily closing to make some additions to achieve the "tourist quality" the store needed – further eating into their sales.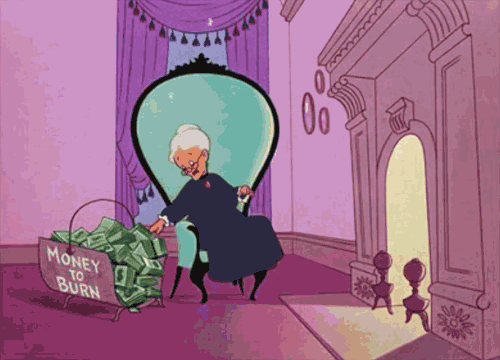 Despite Miguel's resilience, the coffee shop faced a macroeconomic crisis and an armed robbery. And if that wasn't enough, to add insult to injury, a 7.8 earthquake hit Ecuador and his business.
With only a year into the business, the dream had died, and Miguel was now four times more in debt than he was when he started. His Mom ended up paying for the initial investment he put on credit, and Miguel and his family had to move into his grandmother's home for 6 months until he got back on his feet.
Now I work for a foundation that helps entrepreneurs from the devastated areas by the earthquake. Me and my partners are still in debt. They still want to have their dream coffee shop, but I've learned that if you have to give your life for your dream, it should at least be for your own dream.
To dream is  to take the first step